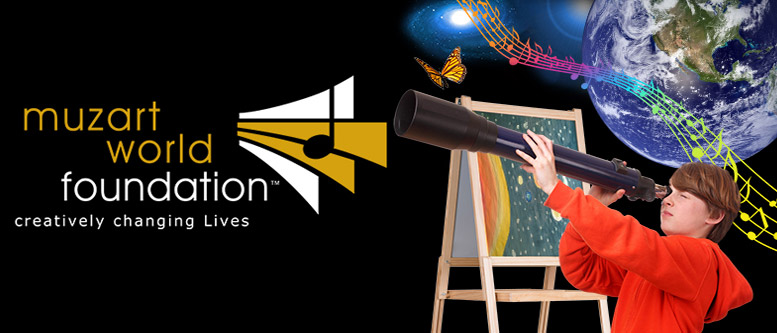 MuzArt World Foundation™ is a grassroots movement organized as a public charity 501 (c) (3) designed to raise awareness and privately fund music and arts education to transform our public schools into a new exciting learning model that is taking the education world by storm and producing 97% graduation!
MuzArt's mission is to ensure that every child in America is able to attend great public schools that value music and art in a way that improves student achievement in academics, career, and life—especially in science, technology, engineering and math related fields (STEAM™). The MuzArt World Foundation™ focuses its efforts on:
building public awareness of the severe education crisis through speaking engagements, media, entertainment, and events
helping communities to create vision about what is possible in public education by enabling communities to see and engage with great repudable school models
providing technical assistance and resources to help communities create the right conditions in their community to support and sustain great schools
Author certified professional development programs for educators to better educate students
We need modern schools in every neighborhood that eliminate the dropout rate and prepare students for the best careers and life.
This large transformation will not take place from a top down Federal or State mandate. It will happen when a community, neighborhood, or citizen's group drives the effort by organizing and creating demand for high performing schools. We believe change happens best when it is bottom-up or top-down initiated, bottom-up driven, and top-down supported. Become a part of this movement and join the cause!