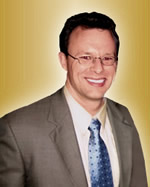 Brandon Frank is an attorney with Pailet, Ramsey & Ostendorf, LLC. He has extensive experience serving clients in the areas of intellectual property and entertainment law, with a special focus on all aspects of trademark, copyright and trade secret law, technology management and licensing, corporate operations and transactions, and e-commerce and the Internet. Mr. Frank has represented intellectual property owners and controllers, e-commerce businesses, software developers, website designers, songwriters, musical performers, producers, authors, screenwriters, production companies, publishing companies, record labels, and visual artists. Brandon's business experience includes assisting entrepreneurs and small businesses with planning and development, building management teams and raising capital, managing talent and projects, and branding strategies and marketing.
Currently, among other creative and innovative clients, Mr. Frank represents Who Dat?, Inc. in litigation involving trademark infringement of its "WHO DAT" trademarks, and transactions concerning trademark and copyright licenses, assignments of intellectual property, music and event productions, marketing arrangements, labor relations, sales and distribution operations, domain names, websites and e-commerce transactions. Brandon has lectured on intellectual property law at The Idea Village and the Home Builders Association of Greater New Orleans. He also has lectured on Computer Crimes and Technology at Southern University Law Center.
Mr. Frank served as Specialty Counsel at the Law Offices of Ellis Jay Pailet, and Exemplar Law Partners, LLC in Boston, MA; Law Clerk to the former Chief Judge of the 27th Judicial District Court of Louisiana; Legislative Editor to the Louisiana Senate Legislative Bureau; Policy Intern to former United States Representative Bobby Jindal; and Legal Intern for the United States House Committee on Energy & Commerce, Subcommittee on Oversight & Investigations.
Brandon earned his Master of Laws degree in Law & Government, with specialization in Intellectual Property and Information Policy and concentration in Administrative Law and Regulatory Practice, from American University Washington College of Law in Washington D.C. in 2006; Juris Doctorate degree from Southern University Law Center in 2004; Bachelor of Science degree in Psychology from Louisiana State University in 2000. He is a member in good standing of the Louisiana Bar.