The Problem:
Test Score Comparison:
2011 TIMSS and PIRLS Test Results
4th Grade Math

4th Grade Reading

4th Grade Science

8th Grade Math

8th Grade Science

Music and arts, as part of a basic education can improve:
Reading comprehension from 30-55%
Involvement in STEM learning by 20%
Raise overall test scores by 30%
Cut drop-out rates in half
No other single curriculum can do as much to generate prosperity, and our nation is lagging behind. Throughout America and music and arts curriculum are among the first to be eliminated by budget cuts, and our future as a world leader and a land of opportunity is in doubt.
The Solution:
Our Partners in the Education of Our Children:
There are a number of national replication models to consider who have collectively created over 600 successful schools. Some prime examples of these national replication models include:
---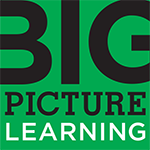 Big Picture Learning is helping organizations. districts, and schools throughout the country to use its student advisory program, enhance personalization, refine project-based learning, and integrate real-world learning through adaptations of the Big Picture's Learning through Interests/Internships. This "Big Picture Inside" work has resulted in innovative designs for secondary, postsecondary, and career and technical schools and for STEAM (Science, Teachnology, Engineering, Arts and Math) and out-of-school youth programs.
The Results:
Big Picture Learning vs Local Schools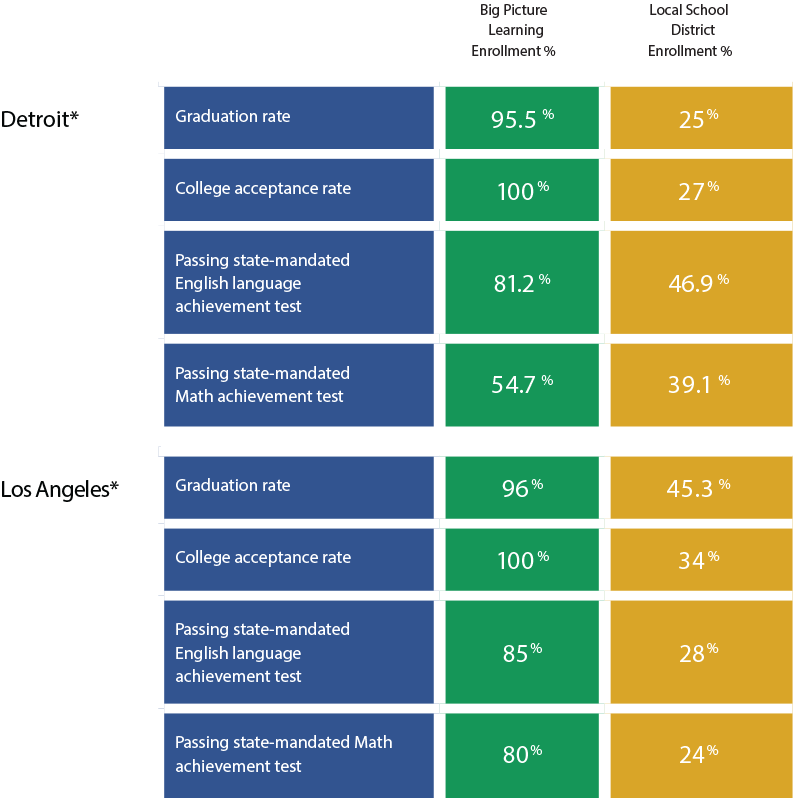 ---

Expeditionary Learning Schools inspire the motivation to learn, engage teachers, and students in new levels of focus and effort, and transform schools into places where students and adults become leaders of their own. learning. We provide a model that challenges students – even those starting with low skill levels – with high-level tasks and active roles in the classroom. This model succeeds in urban, rural, and suburban schools at every grade level.
The Results: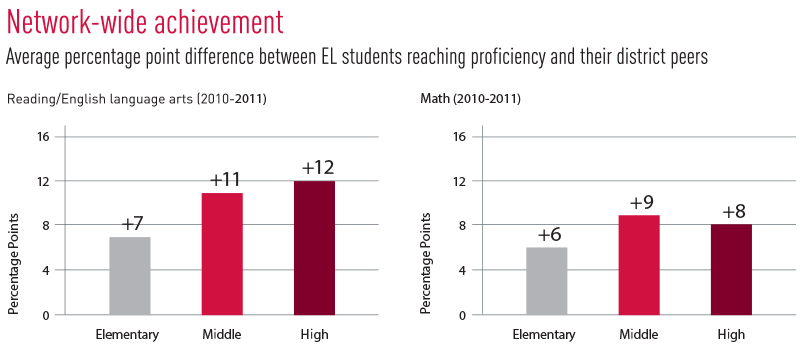 ---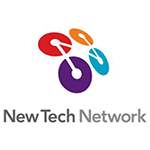 New Tech Network is the nation's leading expert in developing learning environments focused on project-based learning, collaborative cultures and the integration of cutting-edge technology. Our instructional approach helps students meet district and state standards as well as be prepared for college and master deeper learning. Our project-based learning approach engages students and dynamic, rigorous curriculum. Through extensive professional development and hands-on coaching, our teachers evolve from keeps of knowledge to facilitators of rich, relevant learning. New Tech Network is re-imagining education and the student accomplishments speak volumes.
The Results: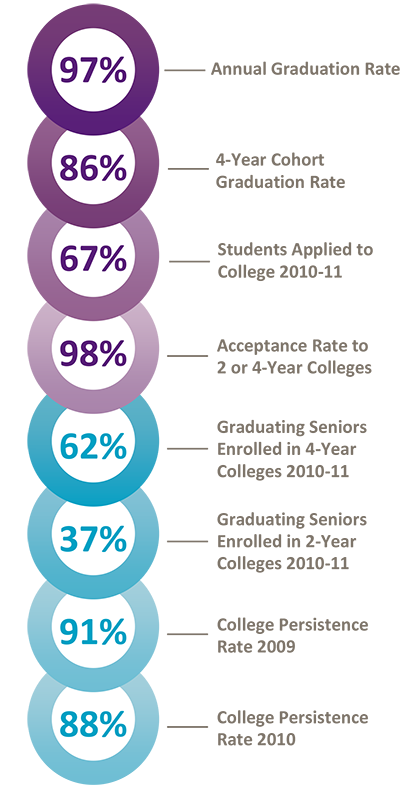 ---